Weeknote 8 of 2022
---
What we've been up to
---
Discussing shared ambitions with London Councils colleagues
The LOTI team attended "Celebrating Together, Looking Forward", a London Councils all staff day at Guildhall. During the day, we visited a lively marketplace to discuss the shared ambitions, and at our tables, we were delighted to be joined by Cllr Georgia Gould, chair of London Councils to discuss organisational values and how we implement them.
Launching the LOTI Jobs Board
The Data Careers Day event signposted attendees to the newly launched LOTI Jobs Board. It's the one-stop-shop for data, digital, and tech jobs from across the LOTI network. There are currently live job ads for roles at Kingston and Sutton, GLA, RBKC, Westminster, Camden, Hackney, H&F, Brent, Enfield, and Barnet. The board will play a key role in LOTI's support for boroughs in recruiting for hard-to-fill roles.
Holding our first-ever LOTI Data Careers Day
On Tuesday we held LOTI's first Data Career Day. An online event aimed at those currently outside the sector considering a career in local government data. The event aimed to dispel myths, provide clarity and answer the questions of those curious about what we do, and emphasise the exciting, important, and fulfilling impact of local government data work. Alongside Mayor Glanville, we heard from LOTI Data Leaders on career paths, data ethics, and data innovation. Data Scientists from the LOTI Data Science network provided details on the projects they have worked on and why they enjoy working in local government.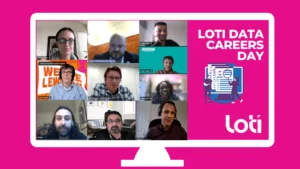 Discussing hybrid technologies for inclusive workplaces
On Thursday, LOTI hosted a webinar on Hybrid Technologies for Inclusive Workplaces. Thank you very much to our brilliant speakers, from Microsoft, Zoom, Google, Ofcom, and the GLA for leading such a great discussion. We explored how the digital tools and platforms shaping hybrid work are designed as accessible by default, and how to introduce these tools in the context of a broader transformation programme within organisations, in order to create more inclusive organisations. Check out our future workplace guides and look out for our reflection blog on the key lessons from our speakers, this week!
Coming up this week
---
This week among other things we'll be:
Hosting our International Women's day #LOTIxUPFRONT meet-up
Meeting our LOTI members at our all members session
Preparing for our project with LEDNet in May
For all the latest news from LOTI, follow us on Twitter.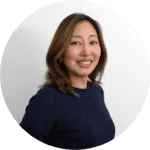 Polly Kwok
8 March 2022 ·