LOTI: Weeknote 51
---
What an epic week our last week was. LOTI turned one!
LOTI is One
---
To mark our first year in office:
we launched our brand new website (www.loti.london), which is where we'll be publishing future weeknotes and blogs. Our intention is to make it easier for our borough members and any interested persons to find and share information about our projects and their status, the background to our current thinking on any area of our work, as well as any key resources and documents. We also wanted to be more transparent about which of our members we were collaborating with on each project, at a glance. As well as share what's coming up, to promote wider and more strategic engagement in year two.
we published an annual report, which summarises our achievements in year one, sheds some light on the lessons learned, and outlines our aspirations for the coming year.
we held our #LOTIisOne virtual celebration to celebrate our first year in office with the borough and central government officers who've been instrumental in making LOTI a success to date. We invited our guests to raise a glass and toast to the projects we were highlighting: Digital Apprenticeships Scheme, IoTWeek, Assistive Technology, Data & AI Ethics, Information Governance, and Data Collaboration. We also heard from a number of borough leads on the year two projects in the pipeline and their perspective on LOTI's role during recovery.
Covid-19 recovery
---
As we shared in our last weeknote, we supported our member boroughs' applications for funding to MHCLG's Local Digital C-19 Challenge. In summary, we supported:
Newham, Brent, Tower Hamlets, Ealing and supported by the Greater London Authority (GLA) – a recent deep-dive conducted by Newham council found that there are significant data gaps on vulnerable children and families that have no recourse to public funds (NRPF), children attending school out of borough, and families from other boroughs in temporary accommodation in Newham.
This project seeks to enable Newham and other boroughs to find and share relevant data sets on vulnerable children and households in cross-borough boundaries, who may be impacted by Covid 19. The project is likely to involve the creation of a data-sharing agreement, a data-sharing schema and future data standardisation between London borough councils and schools. This is complementary to Camden and Central Bedfordshire's data sharing bid with the Voluntary and Charities Sector (VCS) – please see below. This will enable more targeted Covid-19 recovery for vulnerable children and families.
Camden, Central Bedfordshire and GLA – the desired outcome of this project is to enable a federated response across Local Authorities (LAs), Partners and the VCS to quickly and effectively support residents whose needs have changed during COVID-19. A key barrier to achieving this is the lack of easy data exchange processes between councils and VCS organisations. Building on LOTI's work, this project will see LAs and VCS partners in Central Bedfordshire and London develop and test better ways of exchanging data that is secure, reliable and scalable, ensuring more effective ways of working and better resident support during COVID-19 and beyond.
Greenwich – Covid-19 has significantly impacted residents living in sheltered accommodation and isolated adults living alone. To protect staff, councils have had to reduce callouts to homes for all, leaving residents feeling more isolated and vulnerable. This has reduced councils' ability to use their judgement to make health-based recommendations for residents and their families. Our hypothesis is that assistive technologies (ATs) can improve customers' physical and mental health, promote independence, reduce anxiety and diminish the cost of care. The proposal is to run AT pilot with 30 older adults in Royal Greenwich, supported by LOTI.
Camden – This participatory design project will find new ways to build meaningful connections in the interactions between our essential workers and our residents that increase social-connectivity and cohesion, and help Camden to recover more quickly from the Covid-19 pandemic and lockdown. Camden's work has a particular focus on the experiences of BAME essential workers and residents. It will support officers who both live and work in the borough to pool their experiences to grow and test new ideas. It will generate a digital playbook of activities and ideas on how to bring a more human interface to both physical and digital experiences.
These bids are complementary to LOTI's wider work with boroughs on addressing vulnerability and promoting inclusion through the Covid Recovery period, and LOTI wishes each and every one of our members that made an application the very best through the process.
Digital Apprenticeships
---
Based on the needs outlined and feedback received from our Digital Apprentices' and Managers networks, we finalised the forward plan and the full programme for LOTI and Microsoft's virtual learning sessions for Digital Apprentices. This is now live and available for Digital Apprentices to register to attend, online.
Forward Plan - LOTI Digital Apprentices Virtual Learning Sessions

If you're a Digital Apprentice in a LOTI member borough, and would like to attend any of these sessions or wish to join our network, please contact Onyeka Onyekwelu via email.
This week
---
This week, the LOTI Central Team will be:
Holding our latest virtual meet-up for Data Analysts in London boroughs. If you'd like to attend, please register here.
Finalising the onboarding plan for our borough leads to start testing the newly developed Thirty3 (formerly City Tools) platform. To find out more about this project, please visit the City Tools project page.
Deciding on the next steps for our innovation in procurement project.
For the daily download on all things LOTI, be sure to follow us on Twitter.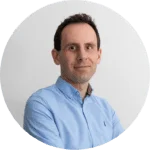 Eddie Copeland
20 July 2020 ·