LOTI: Weeknote 54
---
Coronavirus Recovery
---
We recognise that recovery from the coronavirus pandemic presents an opportunity for London to reimagine its future. As boroughs work hard to sustain new ways of working, resume council services and support their local areas and residents, LOTI is focusing efforts on supporting boroughs to rethink how we can collectively tackle vulnerability and promote inclusion in the capital.
Last week, we met with colleagues from Central Bedfordshire Council, the Greater London Authority (GLA), London Borough of Camden, a number of Voluntary Community Services (VCS) and other partners to discuss and agree on the high-level ambitions and potential barriers to what the 'Improving data exchange between local authorities, partners and the VCS' project could deliver. Using LOTI's Outcomes-Based Methodology, we discussed the specific outcomes the multiple stakeholders wished to achieve through this project, as well as taking the time to identify the barriers that may prevent us from achieving those outcomes.
We were pleased to hear that those in attendance were keen to build on the work LOTI had done in year one in relation to Information Governance., one of the desired outcomes being greater clarity on the legalities and information governance aspects of reciprocal data sharing between partners. They highlighted how important it is for all partners to support their residents and meet their needs in a more coordinated and collaborative way, with clear feedback loop in place. Our hope is that this project – which focuses on the role of data – is one way of doing this. Working our way backwards, we explored potential barriers in the form of data quality, the fragmented nature of both the local government and govtech (government technology) landscapes, and the variance in skills and capabilities of the different partners.
The workshop helped us to identify and better understand our common outcomes and challenges, which should arm us with the right information to inform the project delivery manager we'll be working with in the next stage of the discovery phase. The full summary of the workshop is available here.
In Weeknote 52 we shared Newham's proposal to enable London boroughs to find and share relevant data sets on groups of vulnerable people who may be affected by Covid-19. This is in recognition that some vulnerable people may fail to be identified and supported by their council if data about some aspects of their lives is held by another borough. The vulnerable people identified include vulnerable children and families that have no recourse to public funds (NRPF), children attending school out of borough, and families from other boroughs in temporary accommodation. LOTI is currently exploring the potential of funding this project, which is supported by the London Boroughs of Brent, Tower Hamlets and Ealing, as well as the GLA.
We met with Steve O'Connor (Assistant Director for Digital and IT for Kingston and Sutton) to discuss progress on the MHCLG C-19 Challenge funded Public Engagement Playbook project. They're working in collaboration with South Gloucestershire Council, West Berkshire Council, LGSS Digital, Oxford City Council, Staffordshire County Council, Northamptonshire County, Cambridgeshire County Council, London Borough of Waltham Forest and LOTI. This project seeks to produce a playbook that outlines how councils can better engage with their residents using digital tools and methods. Steve shared that the next step on the project is to procure a partner to help create guidance based on existing research and the experiences of participating councils. The next phase will be to test the prototype playbook. We'd welcome interest from any boroughs wishing to undertake user research with their residents in the near future.
Transitioning from Covid response to recovery using data
---
In response to the coronavirus pandemic, LOTI set up a network and regular virtual meet-up for Data Analysts within and outside of London boroughs to share the approaches they're taking or intend to take, using data to respond to challenges during that period. We were aware that local authorities were working hard to identify residents who were negatively impacted by COVID-19 in their localities and had developed processes, amplified systems and setup approaches in response to the growing needs.
As they neared the end of their receipt of data on shielded individuals from central government, we met again last week to discuss how LOTI could best support boroughs' data teams to transition from response to recovery. We worked through a series of exercises, using LOTI's Outcomes-Based Methodology to explore what outcomes boroughs would like to achieve, what challenges they had to overcome to do so, and how LOTI can support this network during recovery. The full summary is available here.
We worked through a few exercises, using #LOTI's Outcomes-Based Methodology to think through what outcomes boroughs would like to achieve, what challenges they had to overcome to do so, and how we can support this network during #recovery. pic.twitter.com/vSR5utQkCe

— London Office of Technology and Innovation (@LOTI_LDN) August 5, 2020
IoT
---
As boroughs move forward with their plans to commission and put in place smart technology into our streets, we met with our colleagues in the GLA Sharing Cities programme (our IoT Week partners) to discuss next steps on this project. We'll be working hand-in-hand to review and comment on the draft framework, ready for live testing by the South London Partnership (SLP) Innovate pilots that are coming up. With regard to our work on standards, we reached out to Connected Places Catapult, who are also doing work in this area. We are also in the process of convening sessions between the National Cyber Security Centre (NCSC) and Centre for the Protection of Public Infrastructure (CPNI) and boroughs to discuss their guidance and support with regards to cybersecurity for smart cities.
This week
---
This week, the LOTI Central Team will be:
Holding the latest All-Member workshop with our members to discuss our priorities and upcoming projects in Year 2.
Planning for our first day-long virtual session for LOTI's Digital Apprentices in partnership with Amazon.
Planning for the official launch of Thirty3 (the latest iteration of City Tools) at London Tech Week 2020.
For the daily download on all things LOTI, be sure to follow us on Twitter.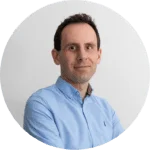 Eddie Copeland
10 August 2020 ·