LOTI: Weeknote 57
---
Last week with Eddie, Genta and Onyeka all taking a well-earned break, I (Jay, for those who don't know) was left home alone at LOTI. Despite many of our borough colleagues also taking time off, I had lots to keep me busy!
Thirty3 On-boarding
---
The new Thirty3 platform is the next iteration of our City Tools PowerBI dashboard and development work nears completion we are now working to bring boroughs and their data on to the platform.
I sat down with colleagues from Hounslow and Waltham Forest to give them an early view of the new platform, explaining the new features and most importantly to ask them for their data!
Thirty3 will be populated by two main data sources:
Borough Technology Data – this comes direct from the boroughs, for City Tools we gathered a 'good enough' data set but this time around we are looking for better data quality and input from more boroughs.
Contracts Data – in Thirty3 developers Nitrous has built an API to two of the biggest e-contracts portals – Proactis and Jaggaer. The API will automatically pull contracts data and post it on the Thirty3 site enabling both boroughs and SMEs to see procurement opportunities across London in one place.
With the help of the boroughs, these data sources will be joined up giving a view of expiring contracts and the technologies they relate to, revealing opportunities for joint collaboration and innovative procurement.
Over the next few weeks, I will be engaging with more boroughs to show them the new Thrity3. If you would like to be one of the first please get in touch: jay.saggar@loti.london
Data Exchange with the VCS
---
During the COVID-19 crisis, Local Authorities and Voluntary and Charitable Sector (VCS) organisations have collaborated to provide vital support services to those in need. Building on this essential work Camden and Central Bedfordshire alongside LOTI and the GLA bid for funding from MHCLGs Covid Recovery Challenge to examine better how data exchange can enhance this relationship.
We've created a project page to share our progress on the @CamdenCouncil @letstalkcentral #LOTI & @LDN_gov project with Voluntary & Charitable Sector (VCS) organisations, funded by @LDgovUKhttps://t.co/ZaxO5nirGv#Data #DataCollaboration #WorkingInTheOpen

— London Office of Technology and Innovation (@LOTI_LDN) August 21, 2020
To help us deliver the project we have appointed FutureGov as delivery partners, who on Tuesday, got started with their sprint 0 phase – developing a project plan with the core team which will help us focus in on the priority outcomes for us to address in this 8-week project.
You can now follow our dedicated project page on the LOTI website for the latest updates.
Data Scientists Network
---
As we shared in our last weeknote, we have created an additional network for Data Scientists in LOTI member boroughs. The network aims to build mutual peer support for the types of technical challenges that are specific to a data scientist in local government.
#LOTI #DataAnalyst virtual meet-ups resume next week. If you'd like to attend, please register online: https://t.co/8gk0wUCQfJ #Data #DataCollaboration #Collaboration #localgov #DigitalGovernment

— London Office of Technology and Innovation (@LOTI_LDN) August 28, 2020
The first meet-up for our new Data Scientist network has now been scheduled. If you're interested in connecting with other data scientists (or analysts that code) across the boroughs, please join us on the 22nd September by registering here.
A Warm Welcome to Matt Boxall
---
In our last weeknote we welcomed Barnet Council as LOTI's newest members, and last week I caught up with Matt Boxall Intelligence and Insights Lead in Barnet's new Intelligence and Insights unit.
As one of their first projects, the new team will be looking at how rising unemployment due to COVID-19 and winding down of the furlough scheme will impact across the borough. The team will use a combination of DWP data, CT data and other data sources.
A key question to answer will be which areas, communities and demographics are affected and what types of interventions can the council support to these cohorts and individuals.
This week
---
With members of the team returning from their summer breaks this week, the LOTI Central Team will be:
Holding two virtual learning sessions, in partnership with Microsoft, for our Digital Apprentices on accessibility and inclusive service design and delivery. Further details are available here.
Meeting with Nitrous (our Thirty3 platform developers, as part of the City Tools project), in preparation for the launch event next week.
Meeting with the core teams to progress our MHCLG-funded C-19 Challenge projects.
For the daily download on all things LOTI, be sure to follow us on Twitter.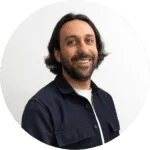 Jay Saggar
1 September 2020 ·