Developing a professional linkage platform in Adult Social Care: Reflections at the halfway point
---
We are now halfway through an ambitious project to develop a prototype professional linkage platform, funded by LOTI's 'New Service Models in Adult Social Care Fund'. The project is a partnership between LOTI, Chelsea and Westminster NHS Foundation trust, London Boroughs of Hounslow, Brent, Hammersmith and Fulham, and Social Finance, a not-for-profit consultancy delivering social impact projects. 
The purpose of the project is to understand whether there is an appetite within the Adult's Social Care space for a version of the 'Family Context' tool originally developed by Social Finance, in partnership with Stockport and Leeds. This tool is designed to support frontline practitioners within Children's Social Care to understand what other professionals  are involved with a child and their family. This reduces the retrieval burden of basic information and enables decisions about cases in efficient and holistic ways. 
We've used our 'Discovery' phase over the past 3 months to understand requirements from frontline practitioners, develop a good understanding of the adult's social care system within Northwest London and support London Borough of Hounslow to develop their digital infrastructure to host the tool itself. This has involved interviewing several practitioners from across Chelsea and Westminster Hospital and the London Boroughs of Hounslow and Brent to ask about their experiences of gathering information, and to identify pinch points within current processes. We're now coming to the end of this phase of our project and moving into the 'Prototyping' phase, which marks the halfway point.
What is clear from the conversations we've had is that whilst Family Context was originally developed with children in mind, there is a real appetite for such a tool within the Adult's Social Care context. Many of those we've spoken to said they spend an inordinate amount of time 'chasing' information they feel should be more readily available, often spending many hours emailing and ringing round services to find out who a key contact point is for a patient. In some cases, they then find out that the service isn't aware of the individual, or that the referral they're making has already been made by someone else, amounting to hours of wasted effort. This is the basis of one of our key findings; practitioners are worrying that they are duplicating work that has already been done elsewhere in the system. Ultimately, it is the patient who suffers, who has to frequently repeat their story and receive a disjointed offer of care due to ineffective communication channels between the services they are accessing. 
What we have also learnt is that this is an incredibly complex environment to implement change at pace. For good reason there is strong governance surrounding the data that we are interested in bringing together, with many layers of boards and strategic groups responsible for safeguarding it. Attempting to coordinate the signing off of releasing datasets has been an interesting challenge, and one we will continue to work through as we move into the prototyping phase. Another core difference between the adult's and children's space is the role that consent plays in information sharing; within Children's Social Care environment it is widely acknowledged by frontline practitioners and commonplace for them to rely on other lawful bases to share information. However, consent has formed a big part of our conversations with practitioners and there seems to be a lot of wariness around that from all parties.  
We have around four months remaining on the project and are looking forward to launching a prototype within Hounslow and Brent in the coming months, ready for practitioners to test over the Autumn. In the latter stages of the project, we will produce a roadmap to guide how the prototype tool can be developed into business as usual processes and advise on options for how the tool might be scaled and implemented across London. We are optimistic that this prototype can be part of a step change for a more integrated care offer for service users and patients across the region, and look forward to what we will learn in the time remaining on the project. 
This blog post has been written by Harry Angus, Associate at Social Finance.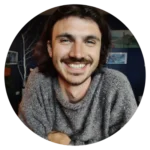 Harry Angus
26 July 2023 ·