Introduction
LOTI boroughs recognise that the data they collect and/or hold is one of their most valuable assets. Used intelligently, it can help them make better decisions, drive service improvements and better serve their residents. However, they are acutely aware of the need to use data not just legally but also ethically, transparently and in a way that is worthy of their residents' trust.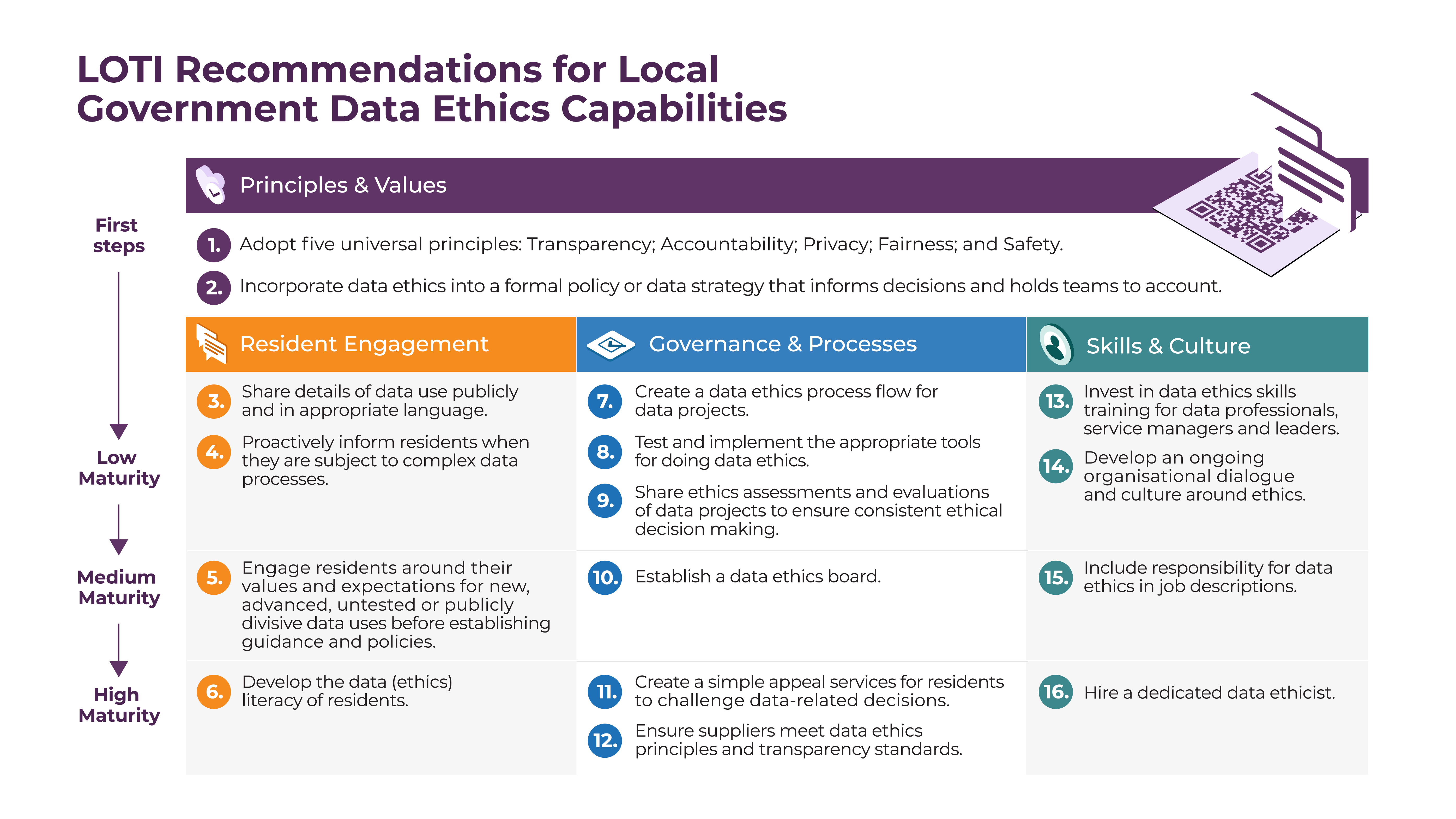 The public sector is still developing the processes, tools and governance to do data ethics well and LOTI aims to accelerate this process through bringing together best practice from across the public sector and internationally and distilling key insights into actionable steps of London Boroughs, as per our Recommendations above.
[REGISTER NOW for our webinar now!] Data Ethics for Local Government: Learning from Amsterdam, New York and London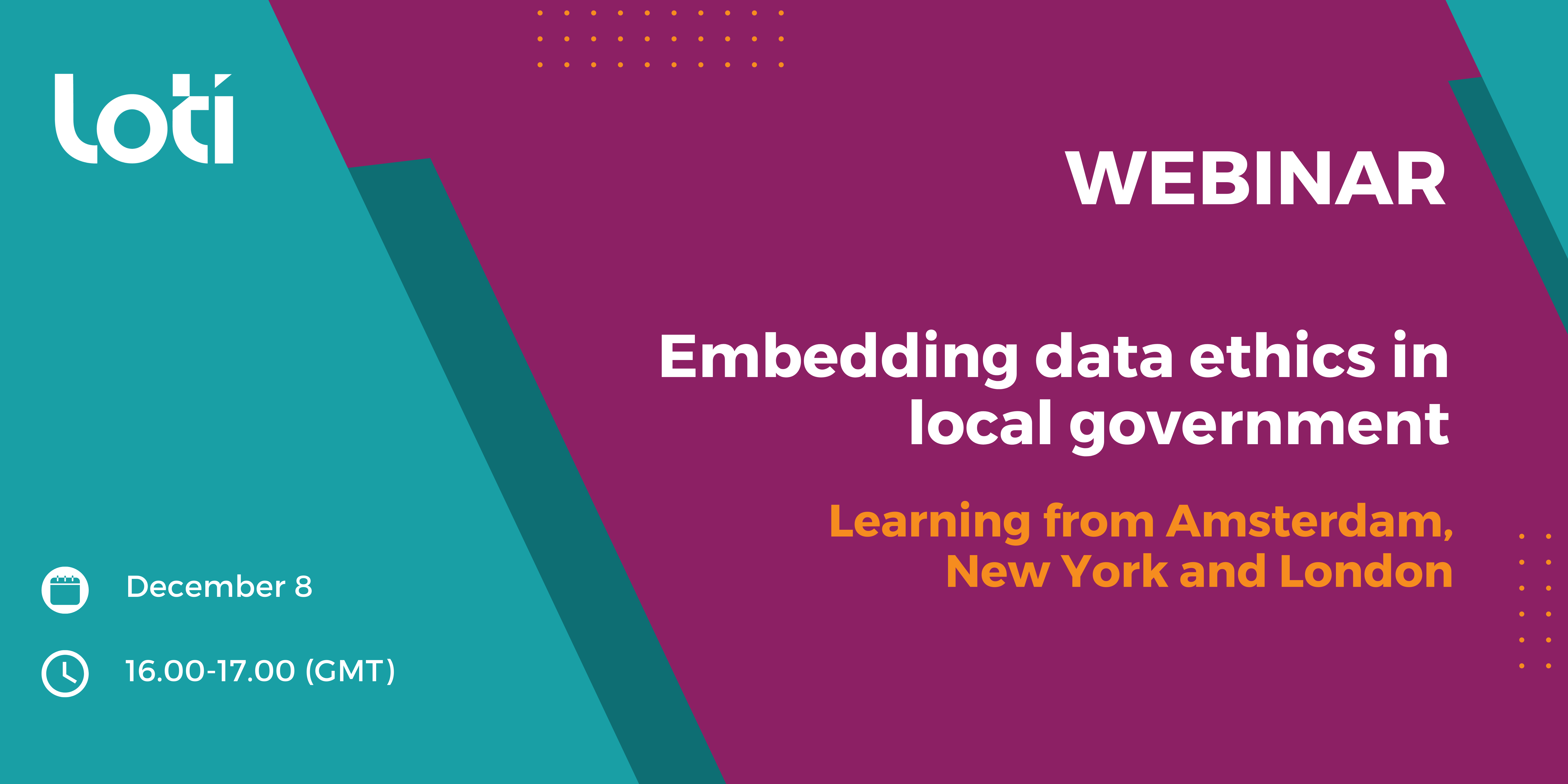 On December 8 at 16.00 GMT, LOTI are hosting a webinar with speakers from New York, Amsterdam as well as our own LOTI experts. To our knowledge, this is the first ever webinar to together global cities to explicitly discuss the role and importance of data ethics in local government. To register, follow this link.
London Data Ethics Service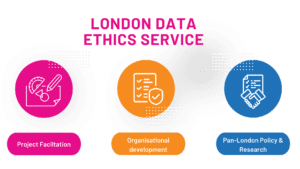 To help develop these tools and processes in local government, LOTI have created a hands-on London Data Ethics Service. To learn more about and access the Data Ethics Service, please visit the dedicated resource page.