Digital Apprenticeships Challenge Day
---
This blog was written by Jamie Penston Raja
As a Digital Project Management Apprentice at Southwark Council, the recent LOTI Digital Apprenticeship Challenge Day was something that interested me for a number of reasons. It promised to give the opportunity to network with other digital apprentices across London. I hoped that it would give me insight into who LOTI is, and what services they provide. I was excited to learn some tips and tricks for innovation that could be useful in my career. On all three fronts, it was useful, interesting and informative.
The day proceeded largely as you would expect (the full agenda is available here). We had an introduction from LOTI, and on what their aims are within the local government sector. This was followed by an introduction with Amazon Web Services (AWS) on how innovation has helped Amazon develop to where it is today. This then led into us being presented with 'challenges' to be solved using the innovation techniques outlined in AWS' presentation.
Digital Apprenticeship Day with AWS and LOTI - Final.pptx

While it was interesting hearing about Amazon's background in innovation, the most useful part of the session was hearing about what techniques they use to achieve this. It was simple, you first interrogate who the eventual customer/user/resident of the service will be, what benefits will be achieved by this service, and through this user-focused process, you get a fairly solid idea of what you wish to develop. Then, rather than beginning with a detailed design process, the first action was to draft a Press Release and answer FAQs that would likely be asked by staff using the tool (Team 2's press release can be found here).
AWS Challenge 2_ Test and Trace

For those working in digital service in local government, the challenges presented were very current: supporting remote working as standard, improving digital inclusion among vulnerable residents, and developing a service to support NHS Test and Trace (all presentations are hyperlinked).
Through challenging us to work with colleagues from across the boroughs to deal with these (I dealt with designing a service to compliment uptake of NHS Test and Trace), we got to see the usefulness of these processes in a pressured environment. Designing a new service in 2 hours is no simple task, but by being user-focused, and being pushed to develop a vision of what we want people to think and feel about the service once developed, we felt we had developed something tangible.
Increased innovation in local government is something that is needed with quite some urgency. At a time where our standard working practices of face-to-face service delivery are being challenged by Covid and 10 years of austerity, an understanding of digital innovation is essential to help us continue to serve our residents effectively. Providing opportunities to develop these skills in those of us who hope for a long career in local government is a useful first step to achieving this.
Further information about the LOTI Digital Apprenticeships is available on the project page.
AWS Challenge 1_ Hybrid Working (1)

AWS Challenge 2_ Test and Trace (1)

AWS Challenge 3_ Digital Inclusion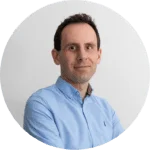 Eddie Copeland
21 October 2020 ·