LOTI & Microsoft Digital Apprentices Power BI Hackathon
---
This blog was written by Yvonne Rinkart (Business Transformation Project Officer) and Shaun Madziva (IT Systems Support Apprentice) from Southwark Council.
What do you do?
---
Yvonne: In my role, I primarily work on the people side of digital transformation and support colleagues as they adapt to new digital tools and technologies. I deliver regular surveys to our 4500+ workforce to check in on colleagues' wellbeing and see how they are finding their new ways of working, while most of us are away from our normal workplaces.
Shaun: The IT Systems team is responsible for maintaining the case management systems (Mosaic, CapitaONE/YJ and Synergy) used in Children's, Adults & Families Service. Based in the Commissioning Team, we receive various types of requests on our helpdesk which can range from account setup, roles and permission maintenance, liaising with our IT suppliers and the upkeep and configuration of applications using Oracle SQL and Crystal Reporting. We ensure system upgrades are conducted and thorough testing procedures in place to ensure systems work effectively for the Department.
My day to day involves logging onto the helpdesk to resolve any request that has been assigned to me; attending operational meetings to record minutes and actions. I also provide support for a number of projects that the Systems team are running; this involves arranging stakeholder meetings and maintaining project documentation. On occasion, I also assist our reports writer with producing reports for Adult's social services using Oracle SQL developer.
Yvonne: I encountered Power BI for the first time while working on the latter project, and I saw LOTI's event as a great opportunity to find out more.
UK PS Apprentices - Power BI (1)

Why did you attend this event?
---
Shaun: My team manager suggested that I should attend LOTI's Power BI hackathon, as she currently uses Power BI to create dashboards for our team's performance reports. I agreed to attend as I felt this would be good opportunity for me to network with other apprentices and learn a new technology that I could use to better support my team.

Yvonne: First and foremost, I think data, and what we do with it through data analytics, is really important. It's an open secret that data is an important tool to enhance the public sector's pursuit of public value. Data analytics can play an important role in designing, delivering and transforming public services, and there is a wide range of fascinating initiatives to help local authorities develop good data management practice.
LOTI themselves have worked with London boroughs and the Greater London Authority to develop a Joint Statement of Intent on Responsible Data Collaboration. They are also working on a Digital, Data & Innovation Reference Model to help boroughs understand what capabilities they need to develop in the fields of digital, data and innovation.
Yet, this new focus on data also poses some interesting challenges to us public servants. A 2019 study of 100 public sector employees found that almost 50% of respondents either feel confident, well-trained and empowered to make discoveries in their data or consider themselves competent and eager to learn more. Yet, there were another 31% of respondents who felt not confident, were concerned that that they hadn't received enough training and who were scared of data and unsure how to interpret it. LOTI's event confirmed to me that data analytics tools, such as Power BI, open up a range of interesting opportunities in this situation.
What was your experience of the Hackathon?
---
Shaun: The session begun with a presentation on the important role of data in delivery effective public services. We saw some good examples of how local governments have been using COVID19 data to identify trends and communicate with their constituents about the virus.
Yvonne: In the session, Jay Saggar, LOTI's Data Projects Manager, shared his view on why data is important and what role it can play to deliver public services effectively. It was fascinating to see some examples of how local governments use data about COVID19 to assess key trends and issues, plan their work and communicate with the public in their boroughs about the pandemic.
Shaun: After this, there was a tutorial on how to produce dashboards in Power BI by Nat Van Gulck, Microsoft's Power BI Specialists. He showed us how Power BI requires no technical skills and therefore it allows all business users to manipulate and share their own data.
Yvonne: Nat argued that Data Insights can empower business users to derive and share their own data, and he suggested that Power BI can be the bridge between data and decisions. You can find the full slides here.
Shaun: In the final part of the event, we were given access to NHS COVID19 data and were tasked with creating our own dashboards in Power BI, which we could then present back to the group to win prizes. I presented my dashboard and I was pleasantly surprised to have won 2nd place!
Power BI Workshop Winners

What are my main takeaways?
---
Yvonne: I came away from this first session thinking that tools such as Power BI present an incredibly exciting opportunity. There is much potential here for integrating with existing systems, sharing data with colleagues, and it's also reassuringly similar to excel for those, like me, who are not quite ready to let go of those trusty spreadsheets! Yet, any data analytics tool is only as good as its users!
Shaun: My main takeaway from this event is that Power BI is an excellent tool with a very small learning curve, which can give all local governments the power to confidently analyse, visualise and present data in a way that is easy for the public to understand. I look forward to using Power BI in my work at Southwark Council.
Yvonne: Encouragingly, Power BI looks fairly user-friendly, giving us the opportunity to examine and visualise data sets in some depth. No doubt, this will be important to help public servants building confidence in their data literacy. It also constitutes an important opportunity to find new ways to communicate our data to the public.
Shaun: I would like to thank LOTI for the opportunity and hope there will be more workshops in the future.
For further information about LOTI's future efforts to support our community of Digital Apprentices in London boroughs, please visit the project page here.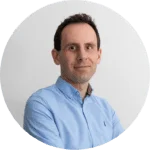 Eddie Copeland
6 January 2021 ·