LOTI: Weeknote 59
---
London Tech Week
---
We successfully held two events during London Tech Week:
Digital Apprenticeships Celebration – we hosted a virtual celebration marking the completion of our project to recruit 100 Digital Apprentices to London boroughs by September 2020. Our guest of honour, Mayor of London, Sadiq Khan welcomed and invited guests to join in the hour-long celebration of our borough officers, private sector partners (Microsoft and Amazon) and the Digital Apprentices themselves, who made the achievement possible.
Launch of Thirty3 – we invited guests to visit the new platform at www.thirty3.london. This is the next iteration of the City Tools platform (we published the report and PowerBI dashboard in November, last year), developed by Nitrous and supported by data partners Proactis and Jaggaer. This beta platform has the potential to show boroughs' technology tender opportunities and make them more transparent and accessible to SMEs.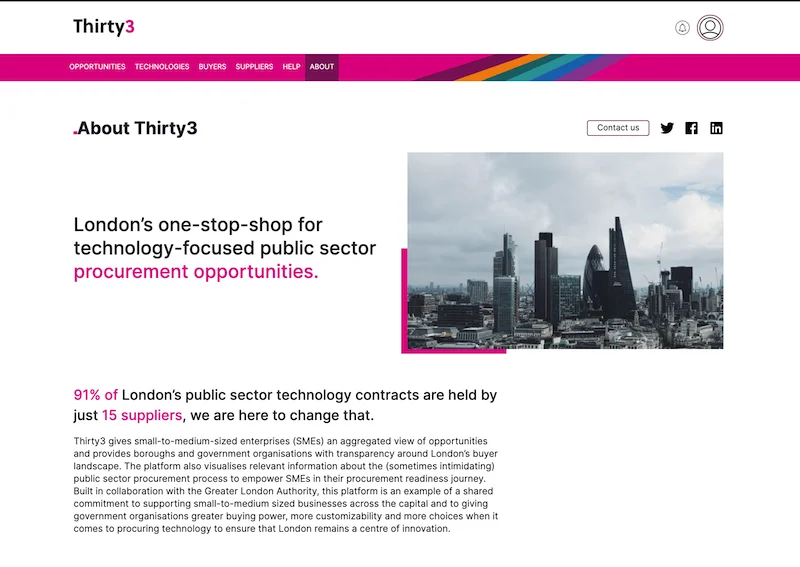 Both events were a huge success with over 200 guests attending to hear more about our projects. Please note that all events were recorded and are available to rewatch via the London Tech Week platform. A live demo of Thirty3 can be found here.
Innovation in Procurement
---
In previous weeknotes, we've shared our work alongside PUBLIC to help London Boroughs bring more innovation into their technology procurement processes. Together with our work in year one on City Tools and the launch of the Thirty3 platform, this project seeks to support London Boroughs to procure technology better by identifying barriers and agreeing on solutions to improve technology commissioning, including:
Producing practical guidance for commercial teams to harness
Implementing new approaches within a live technology tender
Identifying future technology tenders to improve
LOTI - Week 2 Blog

Over the last few weeks, PUBLIC has carried out interviews with London technology leaders who have outlined 20 key issues across the commissioning lifecycle so far: from the impact of a lack of visibility of contract registers to boroughs' lack of experience performing due diligence on innovative suppliers, which biases incumbent providers. This has been an interesting and insightful experience and we'll be spending the next week prioritising these issues. Each week, we'll share weeknote slides sharing the project's progress. You can read up on the progress made in week 2 here. Should you wish to share your views, please do contact cameron@public.io if you'd like to share your views.
Data, Digital and Innovation in London Boroughs
---
LOTI is embarking on a new project, in collaboration with Bloomberg Associates, to explore how we can help London boroughs to better understand the capabilities they need to develop in the fields of digital, data and innovation to thrive in the digital era.
The hypothesis for this work is that, for many reasons, there is no baseline of the organisational capabilities (people, skills, roles, tech etc) a borough needs in the areas of digital, data and innovation. Without this baseline understanding (or reference model), how can anyone, but importantly, members, or C-Suite officers (e.g. CEOs, COOs, CDIOs) know what they need to have in their organisation; what does "good" looks like?; where are they currently?;  and where should they need invest?
This project aims to tackle this challenge and start to solve this problem. We'll be holding a discovery workshop with Chief Information Officers (CIOs) today to explore this further.
This Week
---
This week, the LOTI Central Team will be:
Resuming our meet-up for Data Analysts in London boroughs. Please register here to attend.
Holding our Discovery workshop for our Digital, Data and Innovation project.
Holding our Cyber Security and Resilience for Smart Cities and IoT Workshop with the National Cyber Security Centre (NCSC) and UCL.
For the daily download on all things LOTI, be sure to follow us on Twitter.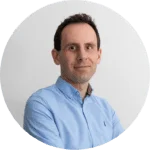 Eddie Copeland
14 September 2020 ·