Weeknote 12 of 2021
---
Digital Inclusion Innovation Programme – tell us about your work!
---
Last week we were pleased to finish off putting together initial details of our upcoming Digital Inclusion Innovation Programme, part of the Digital Access for All Mission. Working with partners in the public, third and private sectors, our goal is to use innovation methods to discover, design, develop and scale initiatives that support digitally excluded Londoners who have been left particularly vulnerable during the Covid pandemic. You can read details of the programme's objectives and approach in this deck.
We're keen that any future projects we work on in this area build on and complement existing activities. We're therefore beginning by crowdsourcing details of projects that are already completed or underway. If you're working on a digital inclusion initiative in London, please share details about your work here.
Covid Innovation Fund Show and Tell
---
On Monday, we were delighted to host the first show and tell for one of the two projects we are supporting as part of our Covid Innovation Fund. Zoe Tyndall and Claudia Knowles from Hackney and Helena Taylor and Phil Veasey from Newham shared details about the project, which aims to develop preventative approaches for supporting vulnerable residents. You can access the full Mural board which they walked attendees through, here.
The full video is now available to view online.
London Data Leaders
---
Last week, we also convened the first meeting of London's public sector data leaders – a new monthly forum to host strategic level conversations about data. Led by Yogita Popat (Head of Organisational Insight and Intelligence, Barnet Council) and Sudip Trivedi (Head of Data and Analytics, Camden Council), these meetings will be held monthly in an effort to foster collaboration at a more strategic level for London local government.
In our first meeting, we heard from Matthew Weaver (Interim Head of Data, Lambeth Council) who has since introduced data dictionaries and shared how encouraging his 12-person team to work in the open which has helped with capacity management. Sam Buckley (Head of Knowledge & Insights, Enfield) shared how Covid has evidenced the need for good data and his aspirations for their Power BI Programme of work – data warehouse, data visualisation, etc – to help staff to get the insight they need to better understand the needs of their residents. Fiona Ugoji (Business Intelligence Strategy Manager, Westminster Council) gave an update on some interesting smart cities projects in the pipeline and her efforts to improve information governance and engagement between teams as part of the Business Intelligence and Data Strategies.
Our network leads also shared the progress in their boroughs with Sudip sharing more on Camden's intention to further explore the potential for spotting trends and predictive insights  – data analytics. And Yogita sharing her perspective from a 6-month old team that has very recently launched a Learning & Development Programme for colleagues in other service areas.
This was a good first meeting and we're keen to keep supporting this network to share their strategies and approaches, as well as foster a community of thought leaders and experts who can collaborate on scoping and assessing tools in future.
For further details about how to join the network, please contact Onyeka Onyekwelu (Strategic Engagement Manager, LOTI).
Innovation in Housing Services Technology Procurement
---
Were delighted to receive 13 responses to our call for solutions from innovative housing services technology companies. Regular readers of our weeknotes will recall that we're currently working with a number of boroughs to apply the principles of our Innovation in Procurement Toolkit to their procurement of housing services systems. As part of this exercise, we're keen to expose boroughs to a broader range of companies who serve this market to ensure that can be as informed as possible before finalising their tender.
Thank you to all suppliers who took the time to submit details about their offer. All the responses are being reviewed by boroughs. Those companies whose services most closely align with boroughs' desired outcomes will be invited to share more details in workshop coming soon.
Coming up this week
---
This week, we'll be rounding off on projects before the Easter break.
For the daily download on all things LOTI, be sure to follow us on Twitter.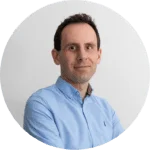 Eddie Copeland
29 March 2021 ·