Weeknote 16 of 2022
---
Below is the latest news from the LOTI community, based on the activities we worked on during the week commencing 2 May.
Hosting a Show and Tell of Hackney's Link Worker Model
---
Hackney Council were previously funded by LOTI, to test the effectiveness of a Link Worker Model as a way of preventing residents from reaching crisis. Now, six months into the pilot they've started calculating the return on investment (ROI), by costing the savings of preventing residents who have used the service.
Last week, the Hackney team shared their findings, the experience from a link worker perspective and those thinking about setting up or have undertaken a similar initiative were able to ask questions. For the full Show and Tell, see the video below.
Discussing LOTI Year 4 strategy with our members 
---
The main representatives of LOTI boroughs convened on Tuesday for our monthly catch-up. We were pleased to introduce them to Jo Cumper, a recruitment consultant who will be working as LOTI's Strategic Lead for Talent Acquisition over the next 9 months. Helping boroughs access the digital, data and technology talent boroughs need is a major strategic priority for LOTI, as we outlined in a recent blog.
Talking of strategy, we started crowdsourcing ideas for our Year 4 strategic goals. We invited ideas for tangible things we should aim to achieve under the following headings: People, Tech, Data and Methods. Full details of our year 4 plan will be published in July.
Developing new Digital Exclusion Story Maps 
---
Digital Exclusion Story Maps are new resources that build on LOTI's existing map of Digital Exclusion. They are designed to guide practitioners in boroughs, health and the VCS to the places and people in most need of digital inclusion support. Our initial work has focused on Older People. The resources include a guide to interpreting mapped digital exclusion data and a walkthrough the data relevant to digitally excluded older people. The Story Map includes example case studies to show how multiple data sources can be used to understand needs in a specific area.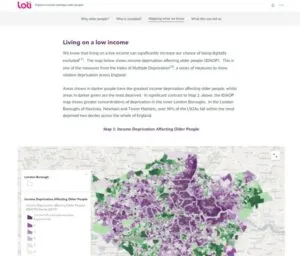 Sharing Reading of the Week: Large Language Models – Unpacking the Hype behind the AI Technology
---
Last week, LOTI researcher Sam Nutt's Reading of the Week focused on Large Language Models (LLMs), a currently popular type of AI in which a machine is trained on enormous datasets of language, improving its ability to 'create' new sentences by testing itself against problem statements until it can seemingly mimic how we speak – with the potential (benefits and harms) coming from the fact it remembers everything it ever 'read'. Visit our website to read Sam's analysis of the debates surrounding the technology.
Coming up this week
---
This week, the team will be:
Planning and promoting upcoming LOTI events, for all the details visit our events page.
Meeting with facilitators in advance of a major design sprint we're holding next week to bring digital and data innovation to support London's net-zero targets.
For all the latest news from LOTI, follow us on Twitter and LinkedIn.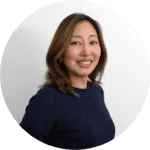 Polly Kwok
10 May 2022 ·