Weeknote 19 of 2022
---
Below is the latest news from the LOTI community, based on the activities we worked on during the week commencing 13 June.
Hosting tour of innovative offices 
---
Last Thursday, LOTI brought together 32 people from across 21 LOTI member boroughs for our Innovating Offices Tour, as part of our Future Workplace work. Over the course of a (very hot) day, Sam Nutt and Polly Kwok brought the tour to four different offices in London: Camden Council, Zoom (who provided a delicious lunch), Bloomberg and Microsoft, who we give special thanks to for stepping in so last minute. We will shortly share a longer blog reflecting on the day, but we want to thank all the tour attendees and hosts for bringing such positive energy to a rich and collaborative day of learning.
Meeting with Singapore's Smart Nation and Digital Government Office
---
As part of our work to bring new ideas to London local government, The LOTI team has been pleased to connect with government innovators from other global cities.
On Wednesday, Eddie had the pleasure of meeting with Li Hui Chiang and Weixian Huang from Singapore's Smart Nation and Digital Government Office, and Stephanie Siow from Govtech – Singapore's equivalent of LOTI. We compared notes on London and Singapore's approaches to technology procurement, digital innovation and collaboration, and how to take an outcomes-driven approach to reforming areas such as social care. This coming Friday, we're looking forward to welcoming a visiting delegation from the Tokyo Metropolitan Government.
Visiting London Tech Week
---
Last week LOTI Researcher Sam Nutt visited London Tech Week and was able to listen to, learn from and meet lots of leading experts in different workstreams that he leads. This included attending the Future of Work Summit and hearing how organisations can get ahead in the race for talent by becoming better workplaces, as well as London Tech Week's fringe event, AI Ethics: An Engineering Job, which feeds into LOTI's work on data ethics and responsible innovation. It was a great chance to meet people as geographically diverse as Colombia and Singapore, and experts from the private sector, public sector and academia!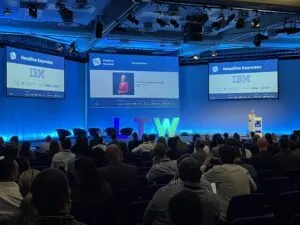 Looking ahead to Year 4
---
As LOTI is rapidly approaching the end of its third year in operation on 15 July, we're working hard to complete everything we committed to do (as outlined in our OKRs). We've also been speaking with our members about where we should focus next.
LOTI has always been an outcomes-focused organisation. We work with boroughs to identify the real-world outcomes they want to see in their own organisations and the services they deliver for Londoners. We then help them to achieve those outcomes through collaboration: bringing our community of people and expertise in technology, data and innovation methods to the table.
Over the next year, we'll focus on delivering results in three core outcomes that matter to London: helping the capital achieve its ambitions for net-zero, improving digital inclusion, and innovating in social care. We'll achieve those things while focusing on four areas: People, Tech, Data and Methods. Look out for our upcoming blog in which we'll give a full overview of our Year 4 strategy and areas of focus, which are summarised below.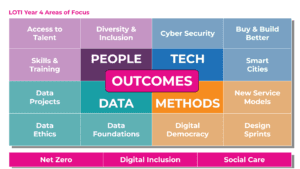 Coming up this week
---
This week, the team will be:
Planning and promoting upcoming LOTI events, for all the details visit our events page.
Delivering the Digital Inclusion Conference.
Meeting with delegates from the Tokyo Metropolitan Government.
Publishing a new report with Nominet.
For all the latest news from LOTI, follow us on Twitter and LinkedIn.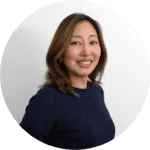 Polly Kwok
21 June 2022 ·