Weeknote 28 of 2021
---
Last week, LOTI celebrated its second year anniversary with a week dedicated to sharing outputs from projects we've worked on over the year, and a celebration event on our anniversary itself.
Thank you all again for joining #LOTI to celebrate #LOTIturnsTwo. Even though we couldn't all be in the same physical space, I think we more than managed to make up for it 🎉 pic.twitter.com/gpuaJuaw9i

— London Office of Technology and Innovation (@LOTI_LDN) July 15, 2021
This weeknote is dedicated to synthesising it all in one place, so please do take a look, navigate through our various resources and share any comments you might have directly in the documents shared or with us on social media.
Monday – Launching LOTI & ONS Data Science Bootcamp
---
LOTI, in collaboration with the Office for National Statistics (ONS) Data Science Campus and Greater London Authority (GLA), launched a new Data Science Bootcamp as part of our commitment to improving data literacy in London's local government. Kicking into action on Monday 12 July, the Data Science Bootcamp is a 12-week programme, blending structured training with project-based mentoring to develop the coding and analysis skills of 15 local government officers for data matching projects.
This programme was the result of co-design sessions with LOTI's Data Science network and is modelled on the unique 'applied training' approach delivered by the ONS Data Science Campus. We have worked with Programme Leads and the mentors to tailor the programme to engender collaboration and share what is learned between London boroughs and the GLA to meet the wider needs of data scientists and analysts working in London government.
For further details about the Data Science Bootcamp, please see the overview slide deck here or the press release here.
LOTI And ONS Data Science Bootcamp

Tuesday – Publishing our first Covid Innovation Fund Toolkit
---
We published the 'Preventing Residents from Reaching Crisis' toolkit developed by colleagues in the London boroughs of Newham and Hackney as part of LOTI's Covid Innovation Fund. The aim of the project and its resulting toolkit is to explore the role and effectiveness of innovative solutions to preventing vulnerable residents from reaching crisis. The toolkit can be accessed here and is also available to view on the project page.
Preventative Working Toolkit Final

This toolkit seeks to share the methods, approaches and outputs delivered by this project, to make it easier for other boroughs wishing to adapt or emulate this approach. The project team have shared guidance and practical tips for running workshops with staff, designing technical solutions for finding and signposting residents to relevant services and resources. Be sure to check it out.
Wednesday – Publishing Digital Exclusion Map and Toolkit
---
As well as the publication of the output of LOTI's Covid Innovation Fund's digital project, we also shared the output of the data project. This was a collaboration between colleagues from the London boroughs of Barnet, Brent, Southwark, Westminster, Kensington and Chelsea and the GLA.
Firstly, we released the final version of our  Digital Exclusion Map for London. Our hope is that this might be a potential starting point for Digital Inclusion leads and service developers in London boroughs. We are aware that some are looking to understand and tackle the size and scale of digital inclusion in communities, and it is our view that this map might support boroughs in doing so. The map can be accessed here.
Alongside the Digital Exclusion Map, we published a toolkit talking through how other organisations might adopt our methodology to develop a rich data and evidence-led picture of the varied local landscape of Digital Exclusion challenges in their local communities. The toolkit can be accessed here. Please note: this is very much a work-in-progress and will continue to be iterated in the next phase. We'd welcome your feedback on how we might develop it going forward, and should you wish to join that conversation, we'll be hosting a workshop next week to explore what comes next which we're happy for you to join by registering here.
Mapping Digital Exclusion In London LOTI Toolkit

In the toolkit, we share a summary of the research we undertook, how we developed the Digital Exclusion Map, selected which datasets to use; created a Persona Bank, and what we'd advise others to consider in relation to Ethics, Governance and Communications.
Pan London Digital Inclusion Personas.pptx

Thursday – LOTI turns Two!
---
Following the publication of our Annual report and year two highlights video, we held an anniversary celebration.
As we shed light on in our latest annual report, our community has rallied together to navigate the transition from Covid emergency response to recovery over the last year. We have also found time to build our work on developing data skills, improve procurement practices and so much more. It was our desire to pass the mic to those who've been instrumental in the thinking and delivery of those projects.
We were joined by Mayor Phil Glanville (Mayor of Hackney and Digital Champion for London Councils), as well as Zoe Tyndall (Change Support Team, Hackney), Rhoda Philips (Digital Inclusion and Talent Lead, Westminster) and Theo Blackwell (Chief Digital Officer for London) to discuss their work with LOTI to innovate during Covid Recovery. Lastly, we held a discussion, pondering what comes next for Local Gov Digital with Omid Shiraji (Consultant Chief Information Officer), Kit Collingwood (Assistant Director, Digital and Customer Services, Greenwich) and Steve O'Connor (Chief Digital and Information Officer, Kingston upon Thames). We hope, for those of you who were able to join us, that it provoked some thought around what we can do differently as a collective, and shed light on what has worked or not in the last year, that might hold us in good stead in the coming year.
Thank you to all who joined us yesterday to celebrate #LOTIturnsTwo & for your kind messages. The #LOTI Central Team – @EddieACopeland @OnyekaOnline @GentaH11 @JaySaggar – really do appreciate all of the support of #LocalGov officers & public, private and third sector partners! pic.twitter.com/Bpob1i100R

— London Office of Technology and Innovation (@LOTI_LDN) July 16, 2021
Coming up this week
---
Interviewing for the two new roles for the LOTI Central Team – Digital Inclusion Innovation Programme Manager and Researcher
Planning for our discovery workshop for the next phase of LOTI's Mapping Digital Exclusion project.
Looking ahead and preparing for a very busy September – complete with new publications and workshops!
For the latest on all things LOTI, follow us on Twitter.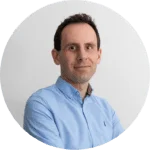 Eddie Copeland
19 July 2021 ·