Weeknote 64
---
Like everyone in local government, the LOTI community's activities last week were heavily dominated by Covid.
Readers may recall from previous weeknotes that we have consciously chosen to focus our Recovery efforts on helping Londoners whose needs have grown as a result of the pandemic. That work falls into three main strands:
Identifying Needs ("Whose needs have grown and in what ways?")

Responding to Needs ("What can we do to help specific cohorts?")

Promoting Inclusion ("How can we ensure people aren't left behind?")
Identifying needs with data
In a large number of cases, identifying needs depends on data, and more specifically on data collaboration. Yet arranging for data to be shared between multiple boroughs has been known to take six months or more; a timeline that's simply not compatible with the urgent needs of Covid Recovery.
To remedy that, LOTI urged all London boroughs to implement six measures to improve data sharing, which are endorsed by London's Chief Digital Officer Theo Blackwell, the GLA and the Information Governance Group for London. 
If you work in London local government, this deck outlines those measures and how you can put them into practice. The steps are also summarised in the five-minute video below. We warmly encourage CIOs, Data and IG teams in each borough to implement them before the end of 2020. LOTI is willing and able to help.
Troubleshooting with data
Staying on the theme of data, Jay Saggar published a list of specific challenges that borough data analysts have reported experiencing with the data they receive from Public Health England and NHS Digital to support their Covid response.
These include:
The Public Health England (PHE) line list data on the latest infection and outbreaks for each area, which boroughs need to understand hotspots and cluster and deliver interventions for specific communities to reduce transmission.

NHS Test and Trace data, which is provided to councils to contact people who may have been exposed to the virus that the national team has not been able to contact within 24 hours of reporting.

The Shielding Patients List, which is now published by the NHS. Boroughs access this data to understand which residents might need additional support.
LOTI is working through formal channels to raise these issues. However, if you or someone you know can help connect us to the right people to have a discussion about remedying them, we'd love to hear from you!
Responding to needs / Promoting Inclusion
Digital exclusion – where residents are unable or unwilling to access and use online tools, information and services – has long been an issue of concern for London boroughs.
The Covid period has increased its extent and severity. Virtually every aspect of life is now expected to be conducted online, from work to socialising, and from education to shopping. Those who are not online are more disadvantaged than ever.
To support boroughs, we teamed up with the organisers of DigiLeaders Week to host a Digital Divide Conference. 
TODAY IS THE DAY!#LOTI is hosting a 2-hour session for @hackneycouncil @RBKingston @SuttonCouncil @lambeth_council @lb_southwark @yourcroydon @Brent_Council @CamdenCouncil to share the products & projects they've developed to bridge the #DigitalDivide in London#DigitalInclusion https://t.co/1fiNb0keNO pic.twitter.com/kYr79TShv3

— London Office of Technology and Innovation (@LOTI_LDN) October 14, 2020
The event featured inspiring presentations from seven London boroughs who outlined specific and practical initiatives they have put in place. These included:
Pitch 1: Setting up a multi-generational buddy system, presented by Susan McFarland-Lyons from London Borough of Hackney.

Pitch 2: Content curation and digital marketing for digital inclusion, presented by Daniel Green at London Borough of Kingston.

Pitch 3: Developing digital skills guides, presented by Opama Khan at London Borough of Croydon

Pitch 4: Creating a connectivity, devices and skills training package, presented by Lucy Dunn and Ala Uddin from London Borough of Brent

Pitch 5: Improving digital skills capabilities internally, presented by Dionne Lowndes from London Borough of Southwark

Pitch 6: Creating an internal digital engagement and training campaign, presented by Paul Tait from London Borough of Lambeth.

Pitch 7: Setting up a crowdfunder for digital devices for school kids, presented by Philip McCorkell and Ally Round from London Borough of Camden. 
Each presentation is now available on the LOTI website's Digital Inclusion page. To augment this list of reusable case studies, we'll shortly be commissioning some research to identify more practical examples from around the world to share with boroughs.
Digital Apprenticeship Day with AWS
Earlier in the week, we held the latest in our series of Challenge Days for Digital Apprentices working across LOTI boroughs. This session was run in collaboration with Katie Blunt, Harry Goldie and Jude Sheeran from Amazon Web Services. 
Just over 30 apprentices took part in the day, which involved them splitting up into three teams to work together on solutions to three different challenges. The challenges were focused around scenarios that are pressing concerns for LOTI boroughs right now. 
Scenario 1

was about how boroughs can put in place effective measures to enable productive hybrid working (i.e. teams working both remotely and in the office.)

Scenario 2

concerned how boroughs could support vulnerable residents with Test & Trace, accessing more local support to help them during periods of self-isolation.

Scenario 3

focused on how London boroughs could work together to tackle digital exclusion.
Both AWS and the LOTI Team were blown away by the quality and depth of the presentations and solutions that each of the teams came up with in just two hours! The winning team was called "Key to Success" who tackled scenario 2. They won £25 worth of Amazon vouchers each and an offer to work with Amazon to develop their solution.
All 3 teams have blown us out of the water – each solution has been considered in great depth. Congratulations to Team 2 aka 'Key to Success' who won £25 @amazon @awscloud vouchers as well as an offer to work with Amazon to develop their solution!https://t.co/nYxEwnreTW

— London Office of Technology and Innovation (@LOTI_LDN) October 12, 2020
Our huge thanks to all involved in the day!
Quick updates
Genta published a blog covering the latest details of our work to further the use of Assistive Technologies as part of Covid Recovery.

We commissioned some research to help inform the design of the

Digital, Data and Innovation reference models

we're creating with and for boroughs.

We hosted the first demo of Dapian – the new digital tool for creating Data Privacy Impact Assessments.
Coming up this week
This week we'll be:
Promoting the use of the Dapian Data Privacy Impact Assessment tool amongst London borough Information Governance and Security teams.
Meeting with our peers at the Office of Technology Innovation in Amsterdam to share ideas and examples of best practice, city to city.
Following up on the long list of actions we've taken away from our recent digital inclusion and assistive technology workshops. More details on our progress to follow soon.
For the latest on all our activities, please follow us on Twitter.
Thanks for reading!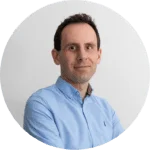 Eddie Copeland
19 October 2020 ·