Weeknote 8 of 2021
---
Kicking off LOTI's Covid Innovation Fund projects
---
Last week we met with the successful project teams for the LOTI Covid Innovation Fund (a blog setting out the desired outcome for the fund and its data and digital projects can be read here).
First up, for the data project, we met with colleagues from Barnet, Brent, Kensington and Chelsea, Southwark and Westminster. We wanted to explore what work has already been done in Westminster to tackle digital exclusion, understand what the other boroughs would need to know, and plan the next steps so that they can realise their desired outcome of developing a rich data picture and an innovative interactive demographic map of user needs. The slides from the kick-off meeting can be accessed here.
The project team has since set up an initial planning meeting to share outputs and key documents between boroughs, scheduled regular stand-ups, and nominated liaisons to act as borough leads to communicate the project's progress on the LOTI website.
Second, and following a first show & tell in Hackney (you can catch the recording of the second update and read the slides here), we met with the digital project team, composed of colleagues from Hackney and Newham. We explored how they'd be sharing their lessons learned and approaches to developing and delivering preventative support for vulnerable residents in partnership with local voluntary sector organisations. The slides from the kick-off meeting can be accessed here.
Keep your eyes peeled for new project spaces on the LOTI website where we'll share show & tells, key updates, documents and milestones with you all.
Improving Data Competency in London Local Government
---
Following last month's workshop with the Office of National Statistics (ONS) Data Science Campus, we reconvened our Data Science network to get their feedback on our proposal for a learning programme focused on Data Matching.
The proposed 12-week programme will aim to cover the following techniques and skills:
Basic
Data / String manipulation + cleaning
Data Linkage in Python and R
Good Practice in Data Linkage
Address Matching
Intermediate
Deterministic matching algorithms
Probabilistic matching algorithms
Regex
Advanced
Machine Learning approaches to address matching
We believe these skills can be applied across the following areas (please note that this list is not exhaustive):
Address matching,
Getting a single view of the resident,
Understanding the makeup of households,
Providing a consistent user experience across services,
Identifying vulnerabilities
Predicting service demand
Over the coming weeks, we'll be working in collaboration with colleagues from the ONS Data Science Campus to flesh out the programme and engage with Data Managers and our membership of Chief Information and Digital Officers (CDIOs) to get their support.
Using Assistive Technology to prevent hospital admissions caused by dehydration
---
London boroughs are interested in the potential of Assistive Technologies (AT) to help improve aspects of their social care provision and reduce the overall cost of care.
The use of AT has become even more important in light of Covid. A number of LOTI boroughs are keen to understand whether ATs can support prevention as well as the management of conditions that can lead to the hospitalisation of vulnerable residents.
Building on insights from our recent research, LOTI is supporting a pilot in Waltham Forest to determine whether the use of AT – such as smartwatches and smart water bottles – can improve levels of hydration in elderly residents and thereby reduce Urinary Tract Infections (UTIs), falls, and consequently episodes of hospitalisation. As part of the pilot, we are also interested in understanding whether there is a measurable difference in the range and level of benefit achieved between an issue-specific form of AT (i.e. a smart water bottles) and a more generic device (smartwatches). The full research brief can be read here. For further details and updates on this project, please visit the dedicated project page here.
Coming up this week
---
This week, we'll be:
Meeting with colleagues from the Greater London Authority (GLA) to plan LOTI's contribution to the Digital Access for All mission.
Resuming our Data Analysts and Managers' network meet-up to share boroughs' approaches to managing surge tests and their thinking around contingency plans if a Covid variant is picked up in their local area, which you can register to attend here.
Joining the Digital Inclusion mapping (LOTI Covid Innovation Fund data project) planning and strategy meetings.
For the daily download on all things LOTI, be sure to follow us on Twitter.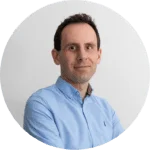 Eddie Copeland
1 March 2021 ·