Supporting our Future Digital Leaders
---
Setting an end goal
---
The Digital Apprenticeships project was one of the first projects LOTI took on when we first came into office in July 2019. The desired outcome for the project is to secure pledges for 100 Digital Apprentices to be recruited into our member boroughs.
Thanks to our lead borough, Hackney, we were able to support London's local government to not only achieve but exceed that target by the deadline of September 2020 (the full press release is available here).
By September 2020, we proudly met our target of commiting to train and develop:
7 Software Developers,
6 Infrastructure Technicians,
6 IT Solutions Technicians,
6 Digital Project Managers and 15 Project Managers
5 Data and Business Analysts,
3 IT User Apprentices
2 Cyber Security Technologists
2 ICT Help Desk Apprentices,
Application Support Specialists
a Graphic Design & Drone Pilot apprentice
…and so many more!
Developing a Playbook
---
Cate McLaurin (Head of Delivery, Hackney Council) and Rob Miller (Director of ICT, Hackney Council) were instrumental in the design and delivery of this project. Building on their experience and successful work in this area, they helped to carry out user research and design of the Digital Apprenticeships Playbook.
How To HackIT X LOTI Design And Run A Successful Digital Apprenticeship Programme

Working with the Apprenticeships leads, Heads and Managers of Digital teams, as well as our membership of Chief Data and Digital Officers, we tested and iterated the Playbook to drive this agenda forward. With their support, we remained committed to building London's digital talent pool and would like to recognise those who were instrumental in making this possible.
Establishing communities of practice
---
Once the recruitment drive was underway in some boroughs, we soon recognised that there were contextual challenges in implementing some of the recommendations made in the playbook. We do not pretend to be subject matter experts, so weren't always best placed to suggest the best ways to navigate the challenges around recruiting, making the best use of the Apprenticeships levy, or training and developing good talent. To solve this problem, we created a network to support the Managers of Digital Apprentices.
Our first #DigitalApprenticeships Managers' Network lunch was a success!

69/100 pledges secured, our members shared their experiences so far & discussed how we could support other boroughs to recruit #apprentices & grow the talent pool of digital skills across #LOTI pic.twitter.com/IyPvX6rTNR

— London Office of Technology and Innovation (@LOTI_LDN) October 29, 2019
We created an online forum for the Managers to network with one another, share resources and ask any pressing questions they may have. We also set up in-person (Pre-Pandemic) meet-ups to provide a safe space for the Managers to share their experiences, good practice guidance, and any challenges they were facing while implementing the recommendations in the Playbook.
Summary Of 2020 03 11 Digital Apprentices Link Up

After the second meet-up, it became clear that their Digital Apprentices would hugely benefit from a similar network being established, so we did just that. We set up a lunchtime meet-up and an online network for the Digital Apprentices. Thankfully, this was developed just before the Covid crisis, so we were able to establish a good connection with our members before face-to-face contact was no longer a reality.
To find out what life as a Digital Apprentices is really like, please read some of the guest blogs from our superb Digital Apprentices:
These blogs are a testament to the success of the scheme and the network, which grew to 50 strong for the Managers, and over 75 in the Digital Apprentices network space.
Making use of better partnerships
---
These networks were particularly useful when the pandemic hit because it allowed us to touch base with both groups to check how best we could support them, and progress the project in light of these difficult circumstances. We worked with their Managers to identify skills gaps and areas that could do with a bit more support. We've also tried to make each session as topical and relevant as possible, so that they can apply their learnings to their respective roles.
Power BI Workshop Winners

We engaged with the private sector to co-design this offer with us. With the help of Rebecca McKenzie (Account Technology Strategist – London Local Regional Government), Anna McCormick (Business Operations Coordinator), Jess Coomer (Business Operations Associate) and a whole rota of contributors at Microsoft, we've hosted a programme of over 15 sessions Virtual Learning Sessions, sharing tips, tricks and best practice on how to enable digital transformation within London local government, championing accessible and inclusive public services, and using PowerBI to visualise and draw insights from multiple datasets. To find out more about the day-long Power BI hackathon, please read this guest blog here.
As part of our mission, Microsoft has long been committed to closing the skills and opportunity gap. Being able to collaborate with LOTI, to help London apprentices gain the skills to succeed in the digital economy and help to build London's digital tomorrow, has been a privilege.

The enthusiasm and passion demonstrated by the apprentices is inspiring and truly shows the impact that bringing in young, diverse talent can deliver across London councils. It is important that people understand no matter where you're starting from, or where you're heading to, everyone can achieve more with digital skills and access incredible career opportunities across all areas of the public sector.
Lee Jones, Digital Skills Lead UK, Microsoft
These sessions were a great way to share innovation in the sector as well as different perspectives in London boroughs. Thanks again to all the Managers, Local government and wider public sector officers who shared their different approaches, tools and thoughts with our network, in order to contextualise what they had learned.
One of the main benefits of being a part of LOTI is the ability to make better use of this network. We wanted to find a way to connect the Digital Apprentices with their peers in other boroughs. The Managers were in agreement that this would further their learning, and develop their professional networks and interpersonal skills. LOTI is all about collaboration, so we reached out to Amazon to see what we could do to bring this cohort together to work on common challenges they're all facing.
Drawing on the lessons learned from these sessions, and the needs identified by our members, we engaged with Katie Blunt (Local Government – Enterprise Account Manager) and Harry Goldie (Digital Skills Program Manager) at Amazon Web Services (AWS) to develop a day-long Challenge Day. Adapting some of the common challenges faced by our member boroughs, we posed three scenarios to the Digital Apprentices around enabling hybrid working, supporting vulnerable residents using test & trace, and promoting inclusion and bridging the digital divide in London.
Working with LOTI and apprentices across the London Boroughs who are interested in digital careers was a fantastic experience for Amazon Web Services. We were able to hear directly from apprentices on how the cloud can, and is, helping to solve issues affecting their community. Digital Skills are in high demand from employers across London and around the world, and it's vital that we encourage and support those who are taking their first steps in their careers – they will be the digital leaders of tomorrow.

Katie Blunt, Local Government – Enterprise Account Manager, AWS
It has been great to not only actively engage with our future digital leaders, but also get their insights on what we can do to better support local government, and innovate in this sector to realise LOTI's vision for the future. Their guest blogs to date have been a testament to that:
Thank you to Amazon Web Services and Microsoft, which have since made the following available to our Digital Apprentices to continue their professional development as we draw our project to a close:
What comes next?
---
It's been a huge learning curve for not only our members who've been reworking strategies and taking the time to support and train our future Digital Leaders, but also members of the LOTI Central Team and our private sector partners who were willing to experiment with us. Together, we've recruited over 100 Digital Apprentices into London local government, created virtual cross-borough networks, held virtual and in-person meet-ups and co-designed training programmes with the private sector.
Thank you for all of your support. This was only the first project in the Digital Leadership workstream and we're really looking forward to what the future has in store. Our next project will focus on improving data literacy in London boroughs, with London boroughs of Barnet and Camden leading. More information on this to follow.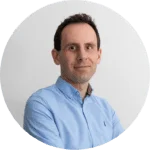 Eddie Copeland
5 March 2021 ·