Weeknote 13 of 2021
---
Digital Inclusion Innovation Programme – tell us about your work!
---
As part of our Digital Inclusion Innovation Programme, which falls under the London Recovery Board's Digital Access for All Mission, we publicised our exercise to crowdsource details of digital inclusion projects that are already completed or underway in London.
The intention of this exercise is to better understand what's been done, what boroughs are currently doing, and what's in the pipeline. This so we can avoid duplicating what's currently in place, and build on and learn from existing work. These submissions will be followed up by a researcher for further details, and the intention is for us to present the pan-London picture back to borough leads at a workshop in order to inform how we can collaborate on potential solutions.
On 20 April, we will be holding a workshop for boroughs and their partners to share details about digital inclusion initiatives and explore ideas for future projects. We'd like to:
Check we're aware of all the different activities you have conducted or are working on now to support digitally excluded residents
Understand the challenges and barriers you've faced and what you've done to overcome them
Explore what other projects would be desirable and add value to what you're already doing.
If you're a Digital Inclusion lead in a London borough, or you work in an organisation that has/is partnered with a London borough to implement a solution, we'd love to meet with you. For further details or to register to attend this workshop, please do so here.
Corporate and Public Sector Device Upcycling
---
Those of you who have read up on our proposal for LOTI's Digital Inclusion Innovation Programme (DIIP) will be aware that we intend to run a discovery into how we might maximise the number of devices that are upcycled to benefit digitally excluded Londoners. In partnership with Nominet, we have commissioned some research to be undertaken by Ruth Puttick, an experienced researcher, to explore the potential for wide-scale upcycling of devices from London's major corporate and public sector organisations to bridge the digital divide in the capital. The provision of devices forms a major part of creating that minimum access package for digitally excluded Londoners, so it is important that we identify sustainable ways to source and provide said devices, particularly laptops and tablets. The full research brief is now available to read, here.
Over the next eight weeks, we'll be interviewing companies, public sector organisations and London borough officers to better understand what they currently do when retiring their old devices. We'll also be interviewing organisations that provide device upcycling services to understand the capacity of that sector. By talking to both sides, we aim to develop a clear journey map of the path from organisations' device retirement policies to where devices ultimately end up. Armed with that information, our aim is to then design some specific solutions with you to reduce pain points in that journey to increase the level of upcycling. To find out more about this project, or to contribute your organisation's perspective to our research, please contact Onyeka Onyekwelu via email.
Covid Innovation Fund project updates
---
As a reminder, LOTI launched the Covid Innovation Fund in December 2021 to help boroughs work together to address Covid-related challenges. Our aim was to fund two projects, with half the money going towards an idea that involves making smarter use of data, and the other for a digitally-enabled initiative.
The successful data project seeks to use data to develop an interactive demographic map of user needs to tackle digital exclusion in London. Last week, we convened a meeting between the geographic information system (GIS) leads from the boroughs and Paul Hodgson (Senior Manager for City Data at the Greater London Authority, GLA). The intention behind this meeting was to create a forum for them to discuss how the London DataStore's mapping capabilities can be incorporated into this project.
The plan is to build a publicly available map on the London DataStore that will help boroughs identify areas of digital exclusion, the key groups affected, and the types of needs they may have. The group agreed that in order to validate this approach, it would be desirable for boroughs to replicate a methodology used by Westminster.
Meanwhile, the digital Covid Innovation Fund project seeks to develop a preventative approach for supporting vulnerable residents. You can catch up on project updates here. Since the show and tell of the outcome of the discovery phase, which we shared in the last weeknote, the project group got together to plan the development of a prototype of the referral pathway that has been suggested as the solution to test. They hope to have that in place and share case studies from their colleagues who will be testing this in their next show and tell on Wednesday 14 April. If you'd like to attend, please be sure to register here.
Coming up this week
---
This week, we'll be:
Meeting with colleagues from the Office of National Statistics (ONS) Data Science Campus to discuss support and resources available for the training programme we're developing for our network of Data Scientists in London local government.
Meeting with Ruth Puttick to kick-off the device upcycling research project. The full research brief is now available to read, here.
Meeting with the team behind an upcoming LOTI-supported pilot in Waltham Forest, which will explore how assistive technologies can support better hydration amongst elderly residents.
For the daily download on all things LOTI, be sure to follow us on Twitter.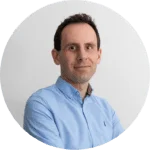 Eddie Copeland
6 April 2021 ·