LOTI: Annual Report 2020
---
Foreword
---
LOTI is an idea as much as it is a network of organisations. The idea is a simple one: that many of the challenges facing London are best handled by boroughs working together. And when it comes to getting the best out of digital, data and innovation, we can learn faster and make a greater impact if we collaborate.
The last 12 months have been a huge learning journey. We've had to get to know each other, find out what our community has in common, figure out our ways of working and choose what to prioritise. We certainly haven't got everything right. But core to LOTI's philosophy is learning by doing; being open about our successes and failures and adapting and improving as we go.
We set out in Year One to find solutions to challenges that have been sources of friction for London local government for years. We aimed to address the challenge of recruiting digital talent through our digital apprenticeships scheme. City Tools was our first contribution to helping boroughs get more value from the technologies they use. And our work on fixing the plumbing is helping reduce the barriers to boroughs' joining up and acting on their collective data to improve services.
Then Covid happened. LOTI boroughs are at the forefront of helping their communities through this incredibly challenging period. As a community, we've worked hard to help each other. Initially, we thought this would entail a complete shift in our work. In fact, it's revealed that our objectives and ways of working are more important than ever.
Collaboration has never been more important. Tackling barriers to using data is vital: without good data we can't see what's going on and who needs help. And right since day one, we've said that all our work must focus on achieving real-world outcomes that matter to Londoners. The outcomes that matter now – supporting residents whose lives have been disrupted and whose needs have grown more acute – could hardly be more serious.
Below you'll find some highlights from our first year in operation. On behalf of the whole LOTI team, I'd like to thank all our members and everyone who's worked so hard on our projects. Much remains to be done. We look forward to working with you as we continue our journey!
– Eddie Copeland, Director
Recruiting the core team
---
First things first, it was important to hire a core team of doers who would be responsible for bringing boroughs' vision for the future of local government to life!
The first to be appointed was Eddie Copeland, as Director of LOTI. Bringing with him knowledge and experience from his time as Nesta's Director of Government Innovation, Eddie got to work on hiring a Programme and Engagement Manager before even starting in office.
After an amazing 3 and a half years @nesta_uk, I'm incredibly excited (and appropriately daunted) to be appointed as Director of the London Office of Technology and Innovation #LOTI. Official launch today; the team and I start 15 July. Watch this space! https://t.co/n2JoWAs3Xa

— Eddie Copeland (@EddieACopeland) June 10, 2019
Enter Genta Hajri and Onyeka Onyekwelu, LOTI's Programme Manager and Strategic Engagement Manager respectively. Genta, having worked for over five years in local government, was able to add context and direction to LOTI's projects right from day one. Onyeka brought with her transferable skills from a different industry, having trained as a barrister and worked in policy for a number of years.
Realising that helping boroughs use their data would be key part of our work, the team decided to hire a dedicated Data Project Manager. Jay Saggar joined in this role on 19 June 2020, bringing with him lots relevant experience having co-created the UK Housing Data Standard as part of his work at Housing Associations' Charitable Trust (HACT).
Starting with @LOTI_LDN in just over a weeks time!

— Jay Saggar (@JaySaggar) June 19, 2020
Life after the grand launch
---
Stepping down from the bright lights and centre stage on 10 June at Bloomberg HQ where LOTI was launched during London Tech Week on 10 June 2019, the LOTI team got to work on 15 July 2019. We agreed our ways of working and with an enthusiastic membership of 15 founding member boroughs, started thinking through how we could successfully support them to collaborate on projects that bring the best of digital, data and innovation to improve public services and outcomes for Londoners.
LOTI is by the boroughs, for the boroughs, so we began our journey finding out what was most important to them. Our first few months were spent visiting each member to learn about their work on their own turf and understand their priorities.
Those visits confirmed two truths that have played a massive role in our work ever since. First, that boroughs share many challenges in common and want to work together to address them. Second, that between them boroughs have expertise in almost every aspect of digital, data and innovation, and can act as each others' greatest sources of support.
We've remained in constant dialogue with our members through dozens of meetings, workshops, interviews and our Basecamp platform to ensure we remain focused on issues that matter to them. And the issues they identified as mattering most turned out to be heavily dependent on fixing the plumbing in three core areas: improving digital skills, technology procurement and data collaboration.
Investing in the future of digital talent in London's local government
---
One of the first projects our members identified was the need to build their digital skills pipeline. Over the summer of 2019, we got to work creating a project around their pledge to recruit 100 digital apprentices to LOTI member boroughs by September 2020. Armed with the input of managers of digital apprentices, and with the help of Cate McLaurin from Hackney, we developed a Digital Apprenticeships Playbook, a guide through the process from developing a business case, to recruitment and good practice advice for retention.
Really productive morning working through the insights from our #UserResearch with @madebycatem from @HackITdelivers @hackneycouncil, to inform the next steps on #LOTI's #DigitalApprenticeships project pic.twitter.com/2O5RTh4UbW

— London Office of Technology and Innovation (@LOTI_LDN) September 24, 2019
Through our user research, we identified the need for peer support. This led us to create networks for managers and later digital apprentices themselves. For each group, we agreed to meet regularly to allow for networking across boroughs to help us improve our guidance and support.
We were only just getting in the flow of things when Covid-19 suddenly drew the attention of digital apprentices and their managers into the emergency response, making it hard to engage with both communities. To support their efforts, as well as show our commitment to the training and development of this cohort of digital apprentices, we engaged with Microsoft and Amazon to organise virtual training and challenge days, which take place every month.
Innovation in procurement
---
All LOTI boroughs care deeply about providing amazing services for their residents. In order to do that, they need to have great technology and strong relationships with the best suppliers. However, they lacked a full view of what systems and suppliers were in use across London local government, leaving conversations about how to improve technology procurement reliant on anecdote rather than data.
#LOTI's @ed_garcez & @PANeville got a little animated about improving #localgov tech procurement today. If you want to find out why, join us next Weds eve @bigdatalondon for launch of #CityTools shttps://bigdatalondon.circdata-fusion.co.uk/RFG/publish/BDL19_LOTI/default.aspx pic.twitter.com/J3MnqsHT0G

— Eddie Copeland (@EddieACopeland) November 4, 2019
On 13 November 2019, in partnership with Bloomberg Associates, we released City Tools: London at Big Data LDN. City Tools comprised of a report and interactive dashboard that maps technologies, contracts and skills across London's boroughs. By making this information open and easily accessible, our intention was to empower boroughs to identify new opportunities to collaborate on technology procurement, re-shape the government technology market and improve the future of service delivery in London.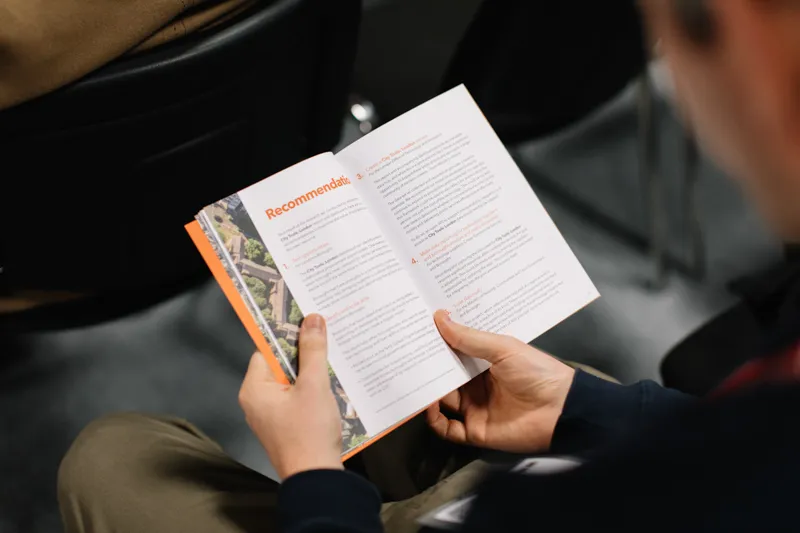 From December 2019 – February 2020, we held a series of workshops to identify how boroughs could build on the City Tools data to improve their technology procurements.
In a project led by Paul Neville (Director of Digital and ICT for Waltham Forest), boroughs whose housing services contracts expired in the first quarter of 2020 got together to share the challenges they face when working with certain legacy suppliers, identify how they'd like their future contracts to improve and work together to jointly write a tender specification.
Key items on their wish list included 1) Easy interoperability through APIs that conform to open data standards, 2) Better visibility of the core product roadmap and greater involvement of boroughs in its development, 3) Commitment to offering a seamless digital experience for users (both staff and residents) including better compatibility with Local Digital Declaration, 4) Improved IT and account support, backed up by service credits, and 5) Greater transparency on costs.
Following a review of these suggestions, boroughs agreed that there was one requirement they'd want to ensure was in every future tech tender and contact: that suppliers should grant them full and free access to their system data, preferably by API. To that end, LOTI is working to define common data access / API requirements for future tech tenders.
Working in partnership with the Greater London Authority's (GLA) Economic Development Team, we spent the latter half of the year working to build City Tools into a more sophisticated and user-friendly platform. The new platform, to be called "Thirty3", will additionally show boroughs' technology tender opportunities and make them more transparent and accessible to SMEs. Our intention is to create a virtuous circle of procurement opportunities that feed into our database of existing applications used by boroughs. The new platform will be launched on 10 September 2020 during London Tech Week.
Laying the groundwork for effective data collaboration
---
LOTI boroughs recognise the pivotal role that data collaboration plays in helping them identify need, design and deliver better public services, inform decisions, improve policy-making and encourage innovation. In year one we set out to address the barriers that hinder boroughs from joining up, analysing and acting on their collective data.
Our work on Information Governance (IG) is a key example of this. In a project led by Camden, we held workshops with Information Governance Leads from across LOTI boroughs to see how their IG processes could be improved. Those workshops revealed that the IG element of pan-London data projects can take up to six months for three main reasons. First, IG Leads were often only involved in data collaboration projects in their very final stages, meaning that data protection issues that could halt a project were only discovered late in the day. Second, every borough followed a slightly different process for conducting their IG processes. Third, basic version control issues led to multiple rounds of feedback whenever several boroughs needed to agree and sign the same Data Privacy Impact Assessment (DPIA) and Information Sharing Agreement (ISA).
In response, LOTI worked with the Information Governance Group for London to develop a standardised 7-step process for IG that all boroughs can follow. This both helps boroughs work together and also ensures that IG professionals are involved right from the start of data collaboration projects. We additionally promoted the use and development of two online tools to streamline IG processes. One is the Information Sharing Gateway (ISG), a tool which helps boroughs collaborate on creating Information Sharing Agreements. The second is a similar tool for DPIAs, which we are co-creating with the Greater Manchester Combined Authority, Norfolk County Council, Leeds City Council and CC2i.
Beyond Information Governance
---
There are many other barriers that hinder boroughs from collaborating with their data, including challenges with extracting data from some systems, a lack of data standards, organisational silos and skills shortfalls. In response, we are well underway with implementing eight measures to lay the groundwork for London Data Collaboration.
On a skills front, in November 2019 we were pleased to welcome Oliver Wise, former director of the New Orleans' Office of Performance and Accountability to give a data analytics masterclass to boroughs.
Priorotising work for greatest impact being discussed and optimising resource pic.twitter.com/5x2tYZZ015

— FozluSays (@FozluSays) November 11, 2019
We supported the GLA's discovery phase of the London Datastore, looking at the role of that platform as a technical means for boroughs to exchange and analyse data.
We worked with Brent Council on a series of data and AI ethics workshops, with the intention to ensure boroughs can reliably and consistently innovate responsibly with data.
Beyond our work on fixing the plumbing, we also started working with boroughs to apply their data to deliver real-world outcomes. We launched one project to use data to help SEN transport officers improve the service they offer children with Special Educational Needs (paused due to Covid), and second to map the locations and usage of charging points for electric vehicles in the capital, which should conclude later this year.
IoT Week
---
We began 2020 with a list of deliverables to see through before our one year anniversary. On that list was a plan to establish a London Smart Street Infrastructure Working Group. We felt the need to establish such a group because London boroughs were approaching LOTI seeking guidance on how best to use IoT in smart street infrastructure. However, establishing a working group didn't quite seem to fit with LOTI's pace and ways of working. We therefore wondered: could we achieve the same results in… a week?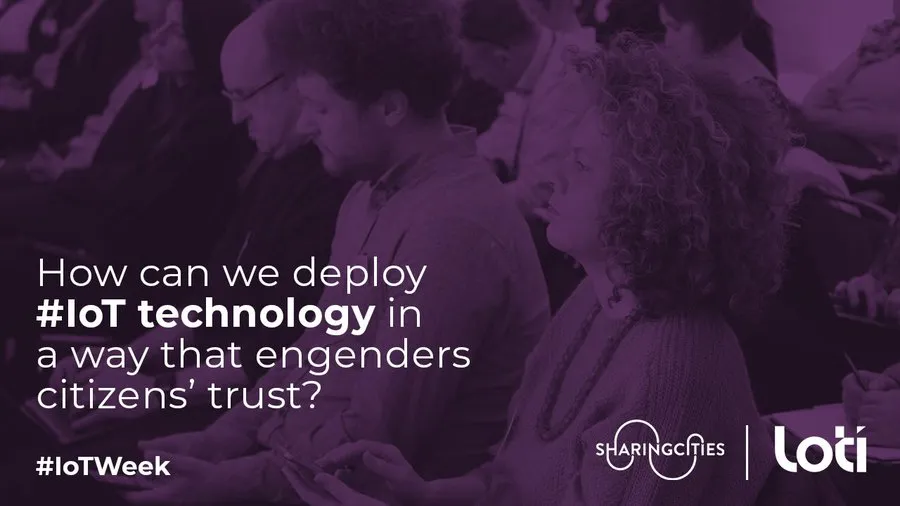 IoTWeek was planned over the space of just over three weeks and brought together experts from public, private and third sectors to explore the question: "How can boroughs use IoT-enabled smart street infrastructure for the benefit of all Londoners?"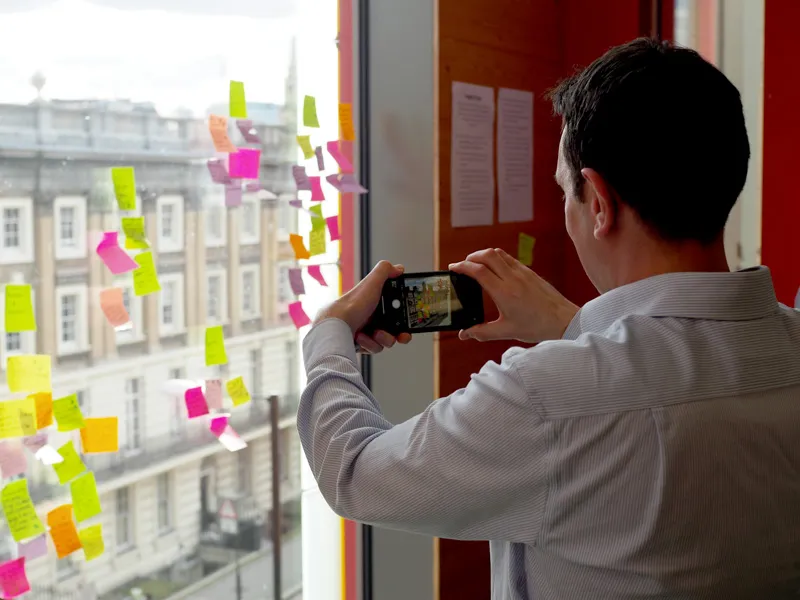 A full summary of the week can be found here. We left IoTWeek with three ideas for specific prototypes that we've been developing since. In collaboration with the Smart London Team at the GLA, we've developed an IoT Framework to help commissioners of IoT devices make more informed decisions.
The week after our deep dive on IoT, the Covid lockdown began.
Supporting boroughs' Covid-19 response and recovery
---
In the first month of the Covid-19 crisis, our members worked to support their colleagues to react swiftly to the urgent needs of their residents. And so did we. We'd grown accustomed to our ways of working and engaging with borough leads in person. We had to change and adapt in order to keep up with boroughs' increased pace of delivery and pivot much of the work we'd planned to see through to the end of year one to support the developing needs of boroughs in light of Covid-19.
Huge thanks to Manjula Pindoria & @Brent_Council's amazing #data team who presented how they use #RoboticProcessAutomation to respond to #Covid19 challenges at #LOTI & @MicrosoftUK's virtual session for #DigitalApprentices this morning#RPA #DigitalLeadership pic.twitter.com/sCMZ9bOv15

— London Office of Technology and Innovation (@LOTI_LDN) July 1, 2020
In the first few days and weeks of lockdown, we:
We finished the year by agreeing with boroughs that we will focus our collective recovery efforts firmly on tackling vulnerability and promoting inclusion to support those Londoners in greatest need. Much remains to be done to understand the changing nature of residents' needs and design better ways to address them. This will form a substantial part of our work in Year 2.
Learning from failure
---
Inevitably, it hasn't all been plain-sailing. We wanted to take some time to remember a couple of initiatives that didn't work as we'd hoped and the lessons we learned from them.
Seamless wifi – This project sought to enable public sector staff and elected members to quickly and easily get online wherever in London's public sector estate they may be working. It was intended to reduce wasted time, increase productivity and remove barriers to collaborative and multi-agency working, including in cases of emergency response. The project started in July 2019 but only 8 boroughs managed to implement GovWifi and Govroam as standard networks. This taught us that we need to ensure that all our members are bought into and able to deliver on the projects we agree together. We also took it as confirmation that every project warrants a discovery phase to ensure the technology solutions we propose are matched with a clear plan for what else needs to be in place to achieve our desired outcome.
Open call for ideas – in an effort to cast our net far and wide for ideas and create a backlog of projects that would positively impact the lives of Londoners, we launched an open call for ideas in summer 2019. We received close to 100 submissions, some of which were very detailed. We soon realised that while there were plenty of ideas, they lacked strategic coherence. We also unfairly raised the hopes of external organisations who might have expected the selection of their proposed idea to lead to a working relationship with LOTI. We remain committed to sourcing the best ideas from wherever they might come from, but have learned we need to be more focused in how we ask for ideas.
Our journey continues…
---
Thanks for taking the time to read our Annual Report. It's been a busy and rewarding year. We hope it's just the first of many more to come.
Thank you to everyone who has supported our work in Year One. Please enjoy exploring our new website to find out more about our work and future plans!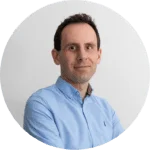 Eddie Copeland
14 July 2020 ·